Description
2019 Upgraded Dual-mic (ANC) Technology
red noise cancelling headphones dyplay urban travel high quality Bluetooth headphones adopts feedforward + feedback dual-mic ANC tech to significantly reduce background noise to 32dB. Stay focused on your favorite tunes during long trips on a plane subway, bus, or busy office with the best bluetooth noise cancelling headphones.
Professional
Protein Earpad and Foldable Design More durability and comfort, Enjoy high-quality, Long-listen comfort. Skin texture, lightweight comfortable around-ear fit you can wear all day long. Foldable design and 90°Swiveling rotatable earcups foldable design makes it easy to pack and carry. These quality bluetooth headphones headphones come with a carrying case.
Built-in Microphone and Bluetooth
The dyplay urban traverller ANC blueooth headphones provides you with a high-quality microphone making calls with these headphones just that much better. The Bluetooth function supplements this nicely with the ability to detach yourself from wires, giving you the ability to make hands-free calls. Use the buttons on the headphones to turn the volume up/down or to skip/rewind a song.
Long Battery Last Time
A built-in 500mAh Lithium battery and USB cable, it has the advantage of ultra-low power consumption in Bluetooth mode. Once the over-ear headphones will be fully charged, Don't worry the power shortage problem in the long travel.
Amazing Sound with Hi-Fi Technology
Large 40mm driver units and CSR Bluetooth ensure great sound quality, especially the powerful deep bass sound. Guarantee 30 days worry-free refund & replacement and 2-years warranty. If you have any unsatisfied or problem about our product, please contact us in advance, we offer 24Hr online support.
TERMS OF PAYMENT
We accept a secure payment method that is PayPal (PayPal Express Checkout).

Often, payments are processed immediately, depending on the payment method and the banking system, and sometimes payment processing can take 2-3 business days.

Please note that since we do not charge directly for payment - it may take some time to process through the payment system. In most cases, this will take a few hours, but it can take up to 5 business days.

If the information you provide is incorrect, we are not responsible for the payment for the wrong account record, but if such payment occurs, we will make every effort to redistribute it. If your credit/debit card provider refuses or rejects the payment for any reason, we will not be liable.

Note: All your funds can be secured with PayPal. After you receive our products, we will provide a 30 money back guarantee, please check our Shipping&Return Policy

For more questions, check out our FAQ: 
SHIPPING&RETURN POLICY
UIISII OFFERS LOW COST, FAST & EFFICIENT SHIPPING WORLDWIDE .
Our shipping teams sole goal is to get your orders processed and dispatched to you in the shortest amount of time. Orders are processed in the morning every Monday to Friday.
STANDARD SHIPPING
We support standard shipping by country local post office.

Free shipping for order up to $30

$5.99 shipping fee for per order less than $30
FAST PRIORITY SHIPPING
We usually by DHL/Fedex priority shipping.

Priority shipping with 3 - 7 day delivery available to most location, prices vary by location and displayed at checkout.

India&Bangladesh all through post express

 shipping

 cost 6.99$
How Long dose It take an order to my country?
STANDARD SHIPPING

North America(USA,Canada, Mexico)

5-8 days

Australia & New Zealand

5-8 days

All Europe

5-8 days

Japan, Singapore & S. Korea

3-5 days

Rest of Asia

10 - 20 days

South America

20 – 35 days

Other regions

20 – 30 days or more.

FAST PRIORITY SHIPPING

North America(USA,Canada)

5-7 days

Australia & New Zealand

5 – 10 days

Aisa
3-5 days
Notes:
The shipping choices available from our Site's online store are estimates and do not guarantee the date of delivery. In no event will we be liable for any loss, damage, or penalty resulting from any delay in shipment or delivery. Your package will be processed using the selected shipping method, typically within 1-2 business day of your order being been approved (depending on Product availability and the time of day your order is submitted). After your package has been shipped, you will receive an email containing a shipping confirmation, tracking number and carrier information. In order to avoid any additional return shipping charges, make sure that a household member is there to receive your package. 
Packages returned to our fulfillment centers, due to incorrect addresses will be subject to return shipping fees. 
Orders are not processed or shipped on the weekends and holidays. Weekend days should not be considered when calculating your delivery date. 
IMPORTANT POINTS TO REMEMBER:
If you can't receive your products due to incorrect address we don't take any responsibility and we don't give a refund.Please double check all information before confirming your order.

Days are expressed as working days which are Monday to Friday, and does not include weekends or regional public holidays. 

During festive periods, please allow more time for delivery. We do apologize for the inconvenience caused.

During certain peak shopping seasons, or during large sales, processing and dispatch time may increase.

Tracking is provided on most shipments; not always will online tracking be available.
TRACK YOUR ORDER:
You can track the progress of your order in 2 ways:
Track using your EMAIL address and ORDER NUMBER using a carrier tracking number (if you received one) 
Alternatively, shipments can be tracked at Aftership
Return
We're proud of the products we design. 
For products purchased directly on www.uiisii.com, we offer a 30 Day Guarantee to ensure your happiness. The 30 day period begins upon the purchase date of your order.Returns will only be accepted if labels and original packaging are fully intact. Uiisii.com cannot accept returns where labels have been removed.

Furthermore, and due to health and hygiene reasons, you have no right to return in-ear products if such product's packaging has been opened, meaning that the packaging seals are broken.

You are responsible for the shipping of returned items back to uiisii.com. Items lost in transportation will not be compensated for.

Shipping charges on returned merchandise are at the customer's expense. However, uiisii.com will not charge additional shipping on exchanges. Refunds for returned merchandise will be made within two weeks of the return of the product, to the original purchaser's credit card. Note that additional duties and/or taxes will not be refunded. Neither will shipping costs. All exchanges are subject to availability.

Faulty items will be exchanged to the same type of product in the same size, subject to availability. Refunds for faulty items can be made within the 30-day period following delivery.

For exchanges and returns send an email to amour.lin@dyplay.cn.
For products purchased in-store or from third party online resellers:
If in the event you purchased a Uiisii product from an in-store retail location or from another online retailer, the 30 Day Guarantee does not apply. Please review our Warranty policy.
Comfy headphones with decent features for the price
I've tried a lot of headphones, and the dyplay Over-Ear headphones are the most comfortable I've had! The ear pads are soft, forming a pretty good seal around your ears while giving way enough to anything else on your face. I wear glasses with thick frames. Some headphones cause a lot of discomfort after a while, but I can wear these all day and feel nothing! I suppose the trade-off to this is that the fit might be too loose for some people. I do notice them moving forward or backwards a bit if you're head isn't level, but I find this to be a minor issue.
Now for the other features. Sound quality is pretty good for the price. Noise-cancelling is not the greatest. It works well for blocking out stuff like fans, but really doesn't do anything for voices or loud noises. If you want something that blocks that stuff, you'll probably have to spend $300. Battery life is average. Charges fairly quickly but doesn't last as long as other headphones I've had. Plus, I get an annoying "low battery" alert once the battery is down to 20%. This is way too early, in my opinion. Another quirk of these headphones is that the alerts are in CHINESE ONLY. So, the alerts are power on/off, bluetooth connected/disconnected, and low battery. I've managed to figure out which sounds correspond to which alerts. Just be aware that the alerts are all in the voice of a silly Chinese girl. Not a deal-breaker for me, just wasn't expecting that.
Overall, I am pleased with the comfort of these headphones. They seem to be durable and get the job done, albeit with mediocre noise-cancelling. Quirks aside, it's a good buy.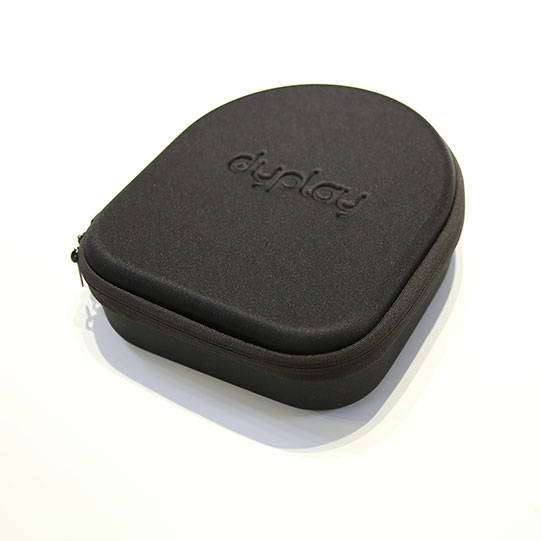 We've designed our products to boost your everyday life. Find information on how to operate our products here.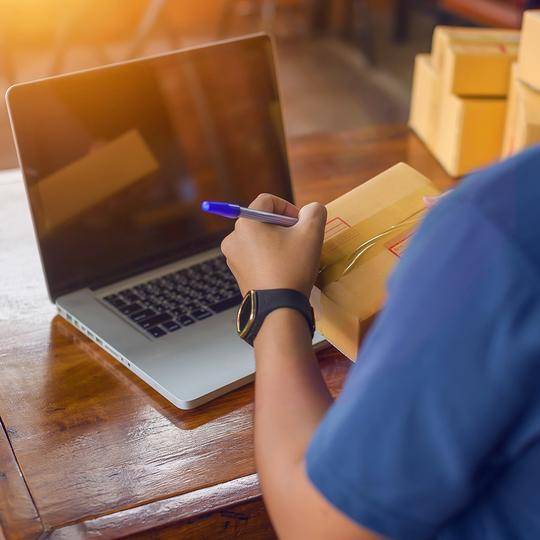 Have questions placing an order with us? Visit our Shipping and Returns Policy for more information.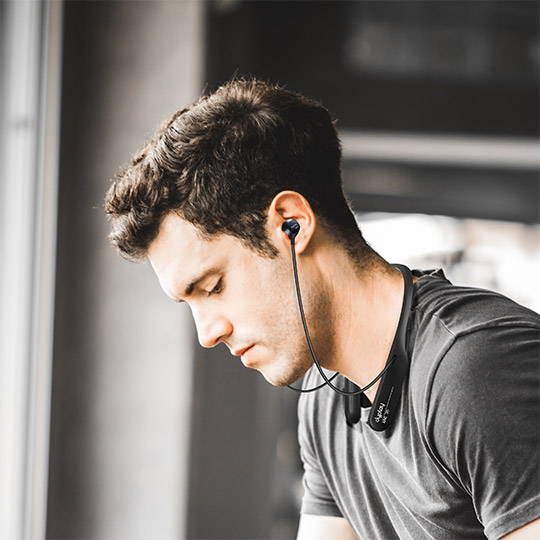 Need to get in touch with us?Our Support Squad is more than happy to help out! Just shoot us an e-mail at cammille.hu@dyplay.cn.