How To Choose The Best Headphones For Sports?
Most people have tried to exercise while listening to music. Music adds essential fun to exercise. Listening to a rhythmic music during exercise can better help us maintain the rhythm and relieve fatigue.

But for athletes, using wired earphones often encounters winding, causing ear pain accidentally, and Bluetooth earphones often cause problems such as easy falling, no electricity, and no sweat resistance, resulting in People cannot concentrate on sports.

It is suggested that sports people choose sports Bluetooth headset, so what aspects do you need to start with choosing sports Bluetooth headset? This article gives some suggestions for you to choose.
When selecting sports headphones, you need to clarify the purpose and use scene first.
  Sports Bluetooth earphones are different from ordinary earphones and have certain requirements in terms of safety, robustness, comfort and waterproof ability.

  It is worth noting that we need to clarify our needs when choosing sports headphones. Such as main purpose and usage scenarios.
  1.The main purpose refers to earphones that are used exclusively for sports or daily life.
  If you are wearing headphones in daily life, you can choose some highly decorative styles, such as dyplay ANC sport series. It can be hung on the neck instead of a necklace, which has a certain decorative effect. If it is used in a sports scene, you can choose some real wireless earphones.
  2.The usage scenario refers to the outdoor running or the gym. 
  If it is used outdoors, it pays more attention to waterproof performance and anti-lost performance, preferably without active noise reduction. dyplay Sport Buds is very suitable for outdoor use.
  If it is used in the gym, active noise canceling becomes a required factor. Since gyms are generally noisy, the active noise reduction function can help shield outside noises and listen to music at a lower volume. dyplay ANC Shield Pro is a good choice.
When selecting sports headphones, we need to combine the shape of sports headphones with the key points of their characteristics.
  In addition, we should also analyze the advantages and disadvantages of each earphone, which can be compared from the aspects of safety, wearing comfort, firmness, waterproof, sound quality and endurance. At present, the mainstream sports Bluetooth headsets on the market are roughly divided into neck-band, true wireless, and bone conduction earphone.
Neck-band headphones have great advantages in sound quality and endurance, but neck-band headphones will have stethoscope effect;

The advantage of true wireless headphones is that they are small, lightweight, unrestricted and easy to connect, but the sound quality and endurance will be slightly inferior to other headphones; 

Bone conduction earphones use the temporal bones of the head to transmit sound without transmitting sound through the ear canal. It is safer for outdoor use.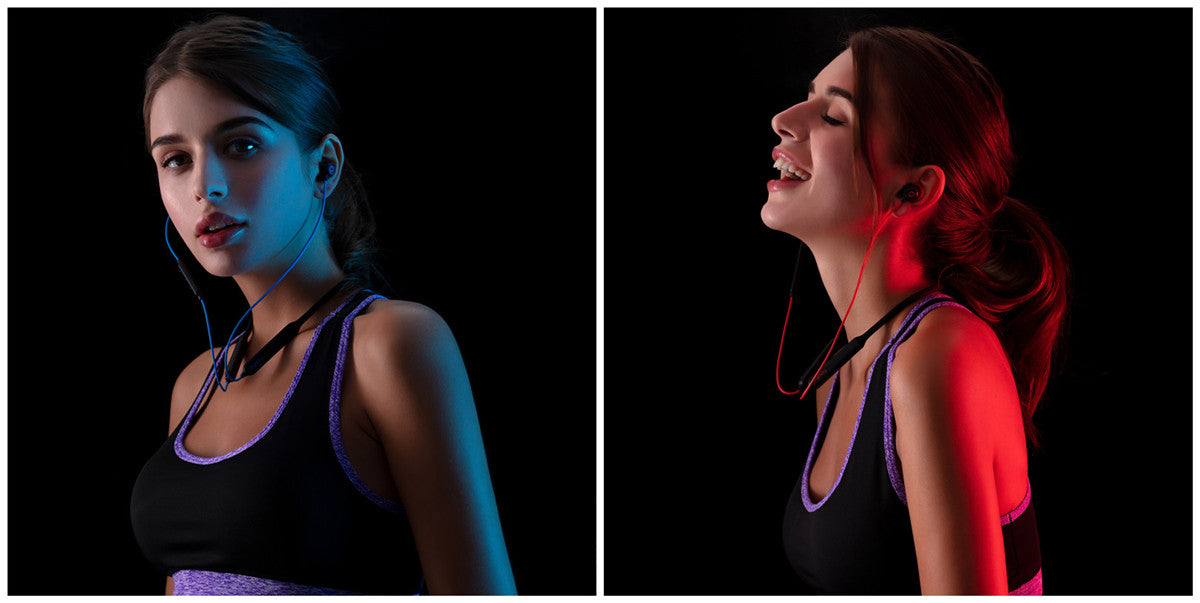 After confirming which form of sports headphones you need, you also need to consider important factors such as wearing comfort, waterproof, endurance and so on.